3 mantras for social media peeps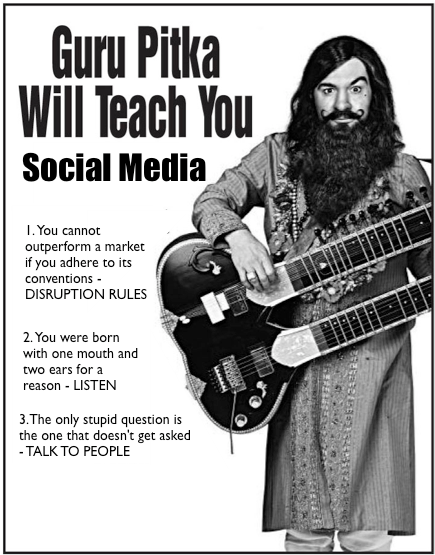 I've never really been a big fan of living your life to rules/mantras set by others for two reasons:
1) I have always felt that they came about through a set of circumstances, specific to that individual at that particular time.
2) I am just far too disorganised/naive/skitty to stop and listen to the words, take in their meaning and learn from them.
However, I came across something today, courtesy of TBWA Manchester which totally struck a chord with me and hits the nail on the head:
You cannot outperform a market if you adhere to its conventions
Rock on! Think about how to break the rules to make the new rules – disruption rules 😉
And then it got me thinking about a couple of other phrases/mantras that have made their way into my life and social media:
You were born with one mouth and two ears for a reason
Learning to listen is much more important than talking.
and
The only stupid question is the one that doesn't get asked
Encourage the asking and receving of questions to learn the most from your customers.
"Mariska Hargitay" my readers!