Jonathan Harris – the web like you have never seen it before
At Thinking Digital, I was moved to see and hear Jonathan Harris and his work. Jonathan is an unassuming chap. Quiet, but self-confident and I, like Steve was blown away with some of the work he showed us!
I want to show you some of his work including the links because I think the only way to discuss this work is to show you it:
We Feel Fine:
A work of art detailing human emotion. A bot trawls the web looking for the phrases "I feel" or "I am feeling" and presents the findings in the most stunning ways.
And a great video explaining all about it:
I want you to want me:
A project that needs to be seen (and touched) to be believed!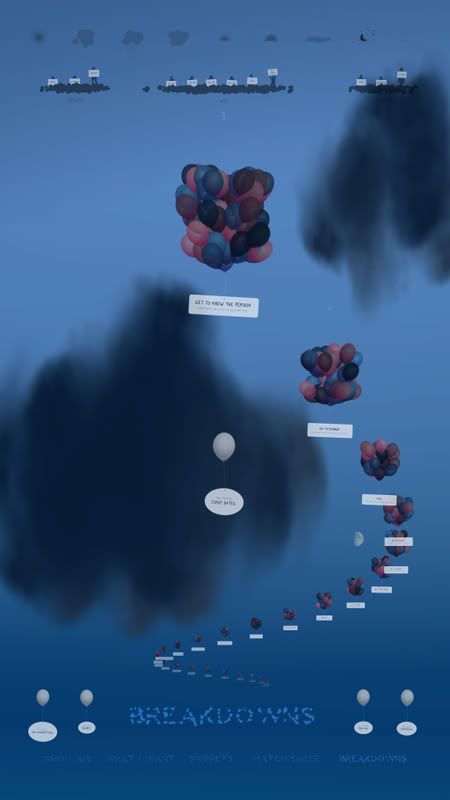 And the video:
Thanks to Tara though – who it was FAB to meet after all this time at Thinking Digital
– Twistori does a little of the same thing, but uses twitter as its content source. Congratulations to Amy and Robby. Give it a go, it is fascinating: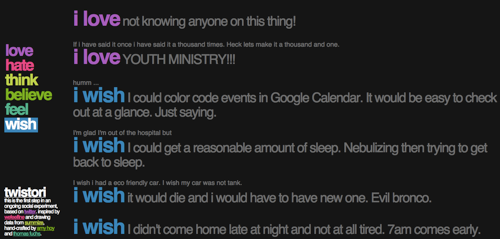 Enjoy!