Blogging for Business Manchester – The aftermath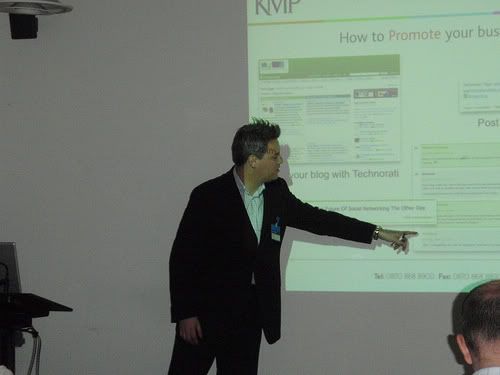 So, as some of you know, Friday 11th April was the first of our Blogging for Business seminars, held at the MDDA offices in Manchester.
The idea of the event was (and remains to be for the London event on the 25th April!) to de-mistify blogging as a niche, early adopter tool and show it to be the essential business communication it is.
The speakers
To get this message across, alongside me (Paul!) giving an overview of why blogging has become something you can no longer ignore, we were delighted to have with us Mark Rogers, CEO of Market Sentinel and Chris Bland, Senior Account Manager of our search partner Greenlight.
Mark spoke about the importance of understanding the blogosphere and the nature or tone of the conversations taking place on it. The benefit being that once you understand the conversations and the people holding them, you know the correct way to talk back to these people but also, what it is that they are interested in talking to you about!
Chris covered the increasingly important area of how blogs can enhance (in some cases dramatically) your SEO strategy.
The Feedback
It is always a challenge to set these events at just the right tone, to strike a balance between providing enough detail to add to the knowledge of those people who are already know something and not being so detailed so as to alienate those people who know very little.
With some significant brands such as Bentley Motors, Alliance & Leicester, Royal Liver, dabs.com and SSL International already attending, it was essential to get the balance right. Looking at the feedback , I think we have managed to do just that!
Experienced digital professionals from these and many other businesses left us glowing feedback about the speakers and the event itself.
This with some understanding of blogs felt that they learnt a lot, whilst others who simply came to find out more felt that they had a significantly better grasp of blogging than when they first came!
We will be taking the seminar to London on the 25th April, so if you were unable to attend the Manchester event, there are still (a few) tickets available.
I look forward to seeing you there!
Tags: kmp, blogging for business, seminar, marketing events, paul fabretti, market sentinel, greenlight