Is Friendfeed bringing us more up to date yet further apart?

I am loving FriendFeed at the moment. With the amount of social capital I have dished around the net, I love being able to see in just ONE place what all the people I "know" are doing.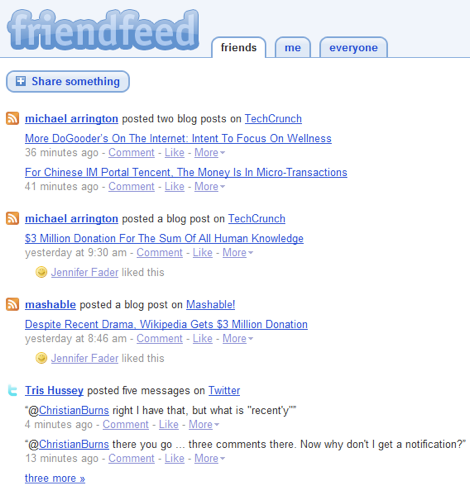 I also love the way it recommends stranger's feeds based on their popularity to people I "know" too.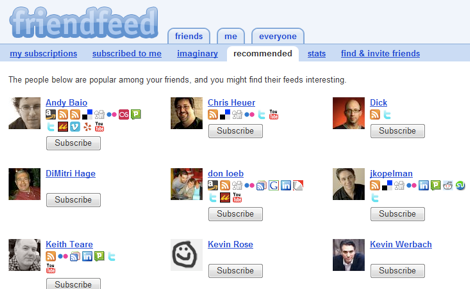 At the same time though, this is stopping me from throwing myself headlong into Friendfeed.
It is hard enough keeping track of what the people I DO know are up to on their various social networks, so to now be in a position to follow the activities of people THEY know is just tipping the scales.
I like…no LOVE the idea of somewhere to keep track of everything my friends are doing, but to introduce me to friends of friends as well kind of defeats the point.
Does anyone else agree?