Broadband Lies – when unlimited means LIMITED
It seems that with Broadband, unlimited doesn't ACTUALLY mean unlimited.
3 (whose marketing approach I actually really like despite all the negative press they receive) when promoting their new mobile broadband device, tell me "they don't like the unlimited tariffs that rap you on the knuckles when you find out they are limited". So WTF is this: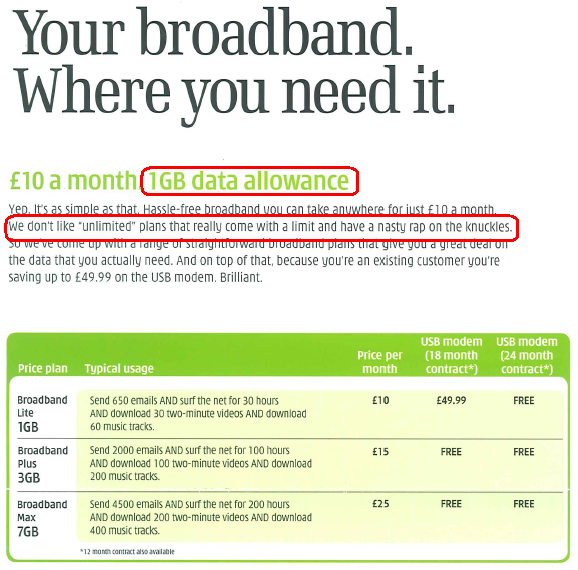 It actually means, you have a LIMIT of 1Gb, 3Gb and 7Gb…funny that.
WHEN is an authority going to take these people to task about blatantly misleading sales message?
If pressure is building on broadband providers to deliver the bloody speeds they say they can, then this should be added to the list too.
On another note, what's also funny is how the device looks like an old Apple Mouse…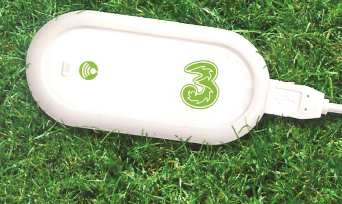 …so they DO have a home to go to when they change models…