People are talking about you online, yes YOU!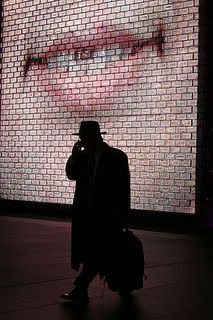 "Why do we need a blog?" is an increasingly common question we get asked at seminars and meetings. What is a blog, why do blogging and social networks affect me are two other common questions, which I feel tie into one fundamental response – the consumer is changing.
Disillusioned with poor customer service and a growing cynicism towards existing advertising messages, today's consumers are increasingly turning to each other – not you, for product advice and opinion.
Whether good or bad, consumers are talking to each other online, quicker and in more ways than ever before. Whether they use blogs, wikis, (don't know what a wiki is? check here) forums orsocial networking sites like Facebook and Myspace, conversations about your business or products are taking place all over the internet, no matter how large or small you are.
All these conversations are having a direct effect on your potential customers buying behaviour.
So how do you talk back? How do you take part in these online conversations? You blog.
Whether you are a specialist boat sale/hire company, a Sheet Metal company or even a Savile Row tailor, people are talking about you online so why not have your own say and join their conversations by launching your own corporate blog?
A corporate blog can have many different objectives and benefits. Instant crisis management, improved customer service or quite simply a place to explain what you do in more detail are all reasons for and benefits of setting-up a corporate blog. By opening up your own online channel you are allowing people who would otherwise be talking about you elsewhere, to talk to you directly.
The results are that frequently, the conversations that were taking place away from you are now happening under your nose. Comments that were hidden away in forums now appear on your blog. As such, you are able to respond directly to those groups. Opening oneself up in this way demonstrates a desire to listen to your customers, a willingness to respond to them and above-all, to show that you care about them – you "humanise" your business.
Do not be fooled into thinking that blogs are the domain of trendy teenagers though. Over a third of the blogging community is aged between 18 and 34. Don't also think that blogging is simply an online social diary. Opinion amongst existing corporate blog owners shows that 76% have reported an increase in web traffic and media interest since launching their blogs, whilst over 40% of corporate blog owners say that at least one blog post has had a positive effect on their company or brand.
The consumer is all-powerful and online and talking about you. Now. Create a corporate blog and make that one-way traffic a multi-lane motorway, whatever your size or line of business.
Taken from KMP's blog The Daily Digital
Tags: blogs, blogging, kmp, corporate blog