Alan Johnston released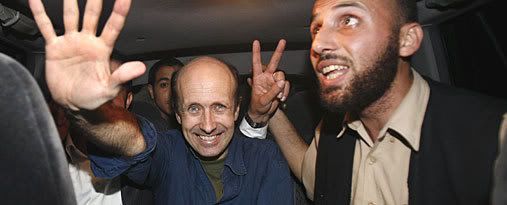 Sky News is reporting this morning that Alan Johnston (BBC journalist kidnapped in Gaza 3 months ago) has been freed.
Alan looks in good health (although much thinner) and seemed upbeat. One question though, to the BBC, why are you still running features on strawberries, floods and IVF? Your own friend and colleague has just been given his life back.
Tags: alan johnston, bbc, gaza, kidnap, sky