Are Waterstones missing the point? Community is where it's at.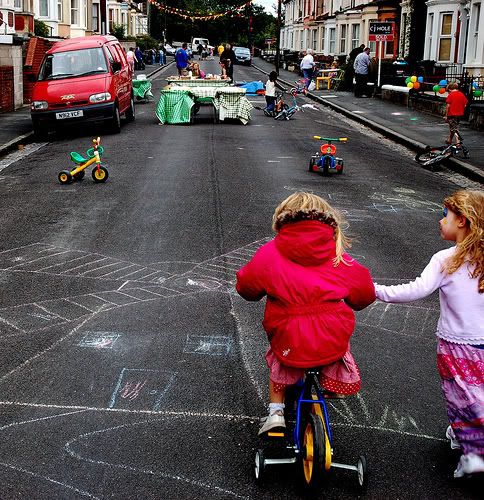 David Brain points to an incredible story in The Times about how, many (if not all) the books we see in Waterstone's window and "Hot Points" are paid-for places. Paid for by the publishers themselves – up to £45,000 a time.
I was taken aback by what to me is the total deception of the buying public. With Word of Mouth proving to be a successful and growing method of purchasing everything from service to books, I can't help but feel utterly beytrayed by [tag]Waterstone's[/tag] approach.
We trust their judgement, we believe that any book that makes it through to the shop window is the best of the recent releases – alas it seems that Publisher AÂ has more money than Publisher B.
Heather neatly sums it up:
"The selling of a recommendation undoubtedly affects the credibility of suggestions by Waterstone's. If I remember correctly, wasn't its original brand built on the value of endorsement from staff who were informed about books?"
If this were happening on the internet, [tag]Waterstones[/tag] may as well shut up shop now.
I can't help thinking it draws parralels to the Wal-Mart blogging "scandal" a couple of years back.
The force-feeding of recommendations caused a riot.
There surely has to be a danger if this story goes viral, that this will affect those online retailers promoting books legitimately – now THEY need to come out and say so. These revelations have the power to undermine a whole industry (or at least one of its significant sales channels).
That said, as David points out:
"I guess, the trade off (and they work on thin margins) is the cash for being front of house vs the extra profit from more sales if they promoted books more likely to be popular"
So where do they go now? How do they stop the rot?
There surely has to be an opportunity for book shops to engage with communities (or focus groups at a push!) by creating book clubs that would review books for them. The end result ends up on display. Engaging with the book-buying community, bringing yourself closer to the customer is surely going to create a more positive brand image as well as providing more consumer insight than a random survey might!
As Heather mentioned (quote above), Waterstones was founded on the premise that the people who worked there were smart, well-read and could offer credible advice on literature of interest.
There's no getting away from the fact that they probably still are, but how much has this sordid story damaged these people's credibility? Can we ever trust them to give us a balanced judgement again?
Most retailers struggle to get people to stay in store for any serious length of time. The longer you are in there, the greater the chance that you are going to spend money. In my experience (as a customer) many Waterstone's customers spend up to an HOUR in store – and tell me a retailer who wouldn't want people like that in their store (unless you were McDonalds!).
Waterstone's is in a unique position to engage with people who WANT to be in their presence and who would no doubt feel hurt by being misled.
For me, the best way to re-build this loss of trust is to have them involved, make them a part of the business by giving them a voice. Create a community.