Chain Stores – Get onto Google Maps NOW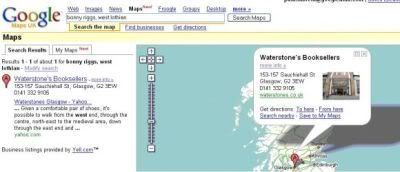 Maybe I am months if not years behind, but in doing some research for a client, I noticed just how powerful Google Maps could be for chainstores.
Get your stores on Google Maps and let people see what you do, how you do it, why you are worth a visit. Let others join you in adding comments about your facilities.
Say you are a coffee house…tell people about your local cake specialities, if you are a club or bar, publish special events. If you are a gift store, highlight something different.
BLOG…lik to your blog…let people see another reason to visit you.
In my experience in-site store locators do nothing more than give you an address and phone number – here is a great opportunity to have so much more to say than a name and address.
Tags: google, googlemaps, blogging