Time for a change of look!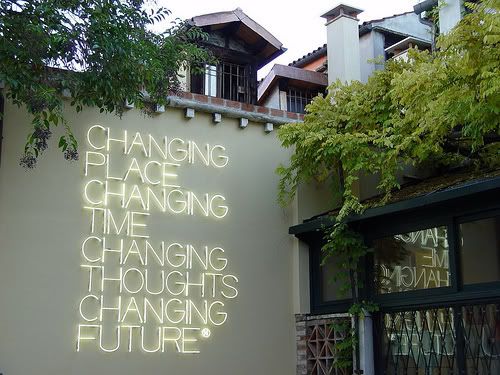 I have been tinkering around with a template for ages and wanted to find something visually impressive but which I could do something with. I think I have found it.
Ironically now that I am Mac-powered, a Vista-themed theme comes along and grabs my attention enough to change my blog for!
What's really cool (and a bit geeky!) is that each day YOU can change the look of MY blog by simply clicking on any one of the 11 images at the top…how Web 2.0 is THAT!
I would love to hear what you think – if you even care!