Now Yahoo! UK launches MyWeb2.0 – first screenshots
After noticing that Yahoo! Audio is up and running I now see that they have put MyWeb2.0 into beta too.
Tapping into the del.icio.us online bookmarking as well as tagging it also allows the full importing of existing bookmarks.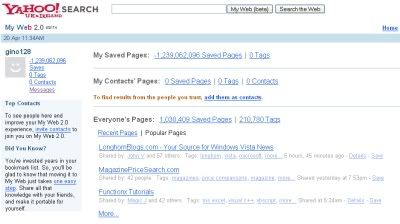 is there ANYTHING Yahoo! aren't into at the moment? They are really leading the pack in CGC and social tools at the moment.