Will someone PLEASE design me a nice looking WordPress theme?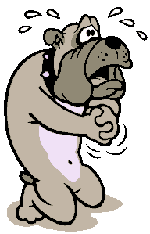 Hey guys, I may be asking too big a favour here, but green just isn't my colour and as much as I like the simplicity of the layout of the Green marinee wordpress theme, I want to have something a bit more sophisticated and modern!
I am planning to add some competitions as well as some other interactive stuff to the blog, just as soon as I have a great looking template which can be fiddled with, just as I want it to be!
In return for ths, I will be offering a 200px x 50px permanent blog/ad link so that you will see some reward for your efforts. With c.500 unique visitors a week this presents a good opportunity to be seen by a wide variety of marketing and tech. professionals (and many geeks like me!)
Simply leave a message below or email me on the email opposite!
Thanks
Paul