Writely or Wrongly – Google Gobbles Writely
Micro Persuasion
runs the story that [tag]Google[/tag] has now bought up
Writely
, the online word processing software: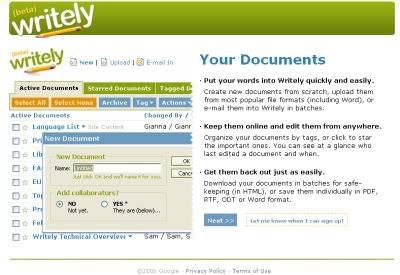 It looks to be a great piece of software which is still being tests (ahead of the move over to Google) and I can't (read: won't) say anything about it that hasn't been said already…except…
Is there not some coincidence with [tag]Gdrive[/tag] being unofficially announced and then [tag]Writely [/tag]the online word processor being bought?
Imagine your business strategy being guessed at by which companies you are going to buy next?!
I am now going to spend the rest of the afternoon looking for companies that produce online spreadsheets, presentations, databases…erm what else do Microsoft do, I can feel a gold rush coming…