MSN to charge users for Hotmail on launch of Windows Live Mail Beta invitation
BBC News runs a great story on how [tag]MSN[/tag] WAS intending to charge for hotmail, but actually ISN'T!
The article (linked above) was written in 2001 when MSN WERE thinking about it after the dotcom bubble burst!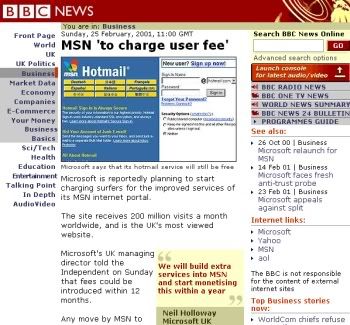 What has brought the news to the fore again is a rogue email linking back to the story!!
So, don't fall for the email – they are NOT planning on charging!
In fact, see above for my [tag]Windows Live[/tag] Mail Beta invitation!
Yipee, it sounds just like Yahoo Mail Beta which sound like Google Gmail…..